#TGIF Happy Friday! Tonight #atouchajazz and check today's #freshradio lineup: July 19, 2013
19 July 2013 Fresh Radio
---
***TONIGHT TONIGHT TONIGHT***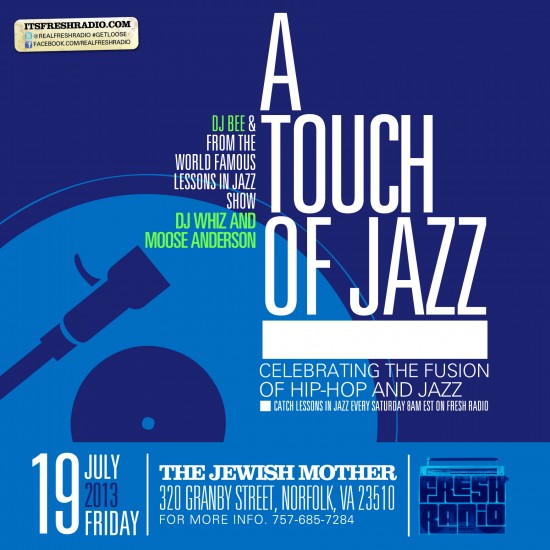 9a EST/6a PST: #LessonsInJazz peep how Whiz and Moose gets down!!!!!
Noon EST/9a PST: #LegendsAtNoon
1p EST/10a PST: #Wildstyle with DJ Opal (NV)
2p EST/11a PST: #TheExperience with the Superfunkregulata Celo (DC)
3p EST/Noon PST: #Eargasms with DJ Jaycee (Detroit/ATL)
5p EST/2p PST: #FreshRadio Mixtape with DJ Bee (Philly/VA/SMC)
6p EST/3p PST: #FreshClassics with Brother Akil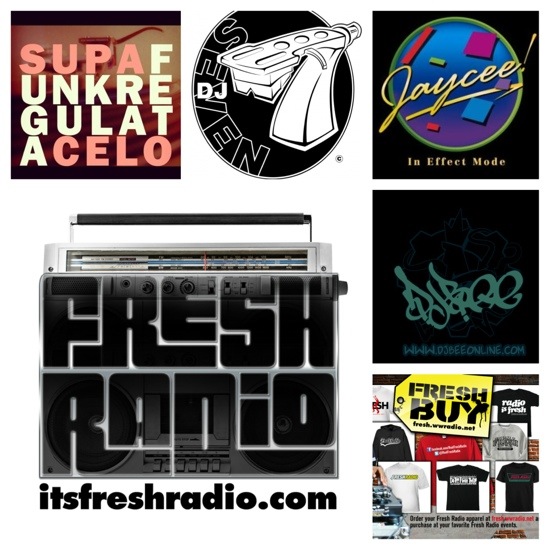 10p EST/7p PST: A surprise!!!
SAVE THE DATES!!!!! We have a lot of great #freshradio (freshtivities) coming up!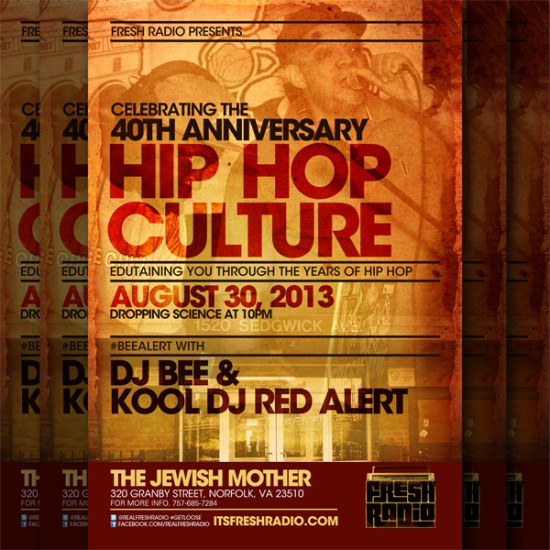 ---
DJ Bee a touch of jazz, DJ Bee, DJ Jaycee, DJ Opal, Lessons In Jazz, Moose Anderson, Norfolk Jazz Festival, Skratch Makaniks, Superfunkregulata Celo, whiz