8a ET | 5a PT: #FreshStart Morning Show with DJ Bee sponsored by "Home Of the Remix" DMV Motoring p
10:53a ET | 7:53a PT: EPMD "Business Never Personal" dropped on this day in 1992 ….listen to it from beginning to end!
Noon ET | 9a PT: #LegendsAtNoon ….Mary J Blige debut album dropped on this day in 1992 as well…tune in for it to be #decoded
2p ET | 11a PT: #TheExperience with the Supafunkregulata Celo (DC)
3p ET | Noon PT: #BeatsRhymes&Life with DJ Titan (Baltimore)
4p ET | 1p PT: #TheUnderworldShow with DJ Music Rocka (BKNY)
5p ET | 2p PT: #FreshRadio Mixtape LIVE with DJ Bee (Philly/VA/SMC
The classic movie "Animal House" was released 36 years ago today!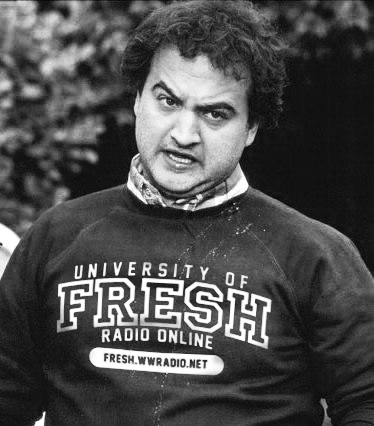 7p ET | 4p PT: #EnjoyandBeEducated with DJ Unexpected and Hevehitta (NY)
We're eager to present our 2nd entry into our series, "Some Like It Hot, Some Like It Cool". Alternating between a slower, smoother tempo to a faster, high energy groove, we run the gamut between funk, R&B to jazz and electronica. With Diggers Union staples like The J.B.'s, Osaka Monaurail and Sly & The Family Store to newer additions like Jungle Fire and LCD Soundsystem, 2 hours of hip-shaking, sharp percussion and a great vibe await you. Enjoy and be educated.