Get your $10 tickets now for #BeeAlert x #FreshRadio 4 year Anniversary party—>
#FRESHSTART Morning Show will return tuesday morning LIVE …enjoy live DJ performances from legends like DJ Jazzy Jeff, Doo Wop, Kid Capri and more to get you through this Monday morning!
Join us this Saturday as the #getloosecrew simply gets loose!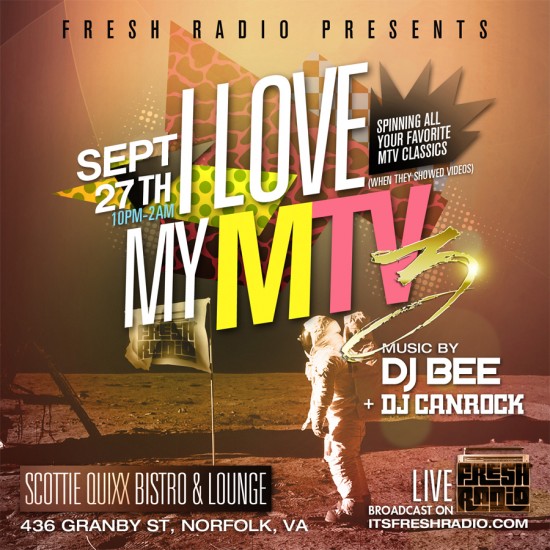 Noon ET | 9a PT: #LegendsAtNoon 
2p ET | 11a PT: #TheExperience with the Supafunkregulata Celo (DC)
3p ET | Noon PT: #BeatsRhymes&Life with DJ Titan (Baltimore)
4p ET | 1p PT: #TheUnderworldShow with DJ Music Rocka (BK)
5p ET | 2p PT: #FreshRadio Mixtape LIVE with DJ Bee (Philly/VA/SMC)
7p ET | 4p PT: #EnjoyandBeEducated #1437: Talkin' All That Jazz, Part 7 with DJ Unexpected and Hevehitta (NY)
(Jazz/Jazz-Fusion/Latin Jazz)
The cool temperatures on a cloudy Saturday make for a perfect opportunity to bring you our 7th installment in our series, "Talking All That Jazz". From smooth Jazz to the Latin influence, we've got you covered with 2 hours of smooth sounds with sonic heavyweights such as Bob James, The Crusaders, Miles Davis and Max Roach. 18 tracks of important instrumentation await; as always, enjoy and be educated.