#FreshRadio lineup: Sunday July 14, 2013
14 July 2013 Fresh Radio
---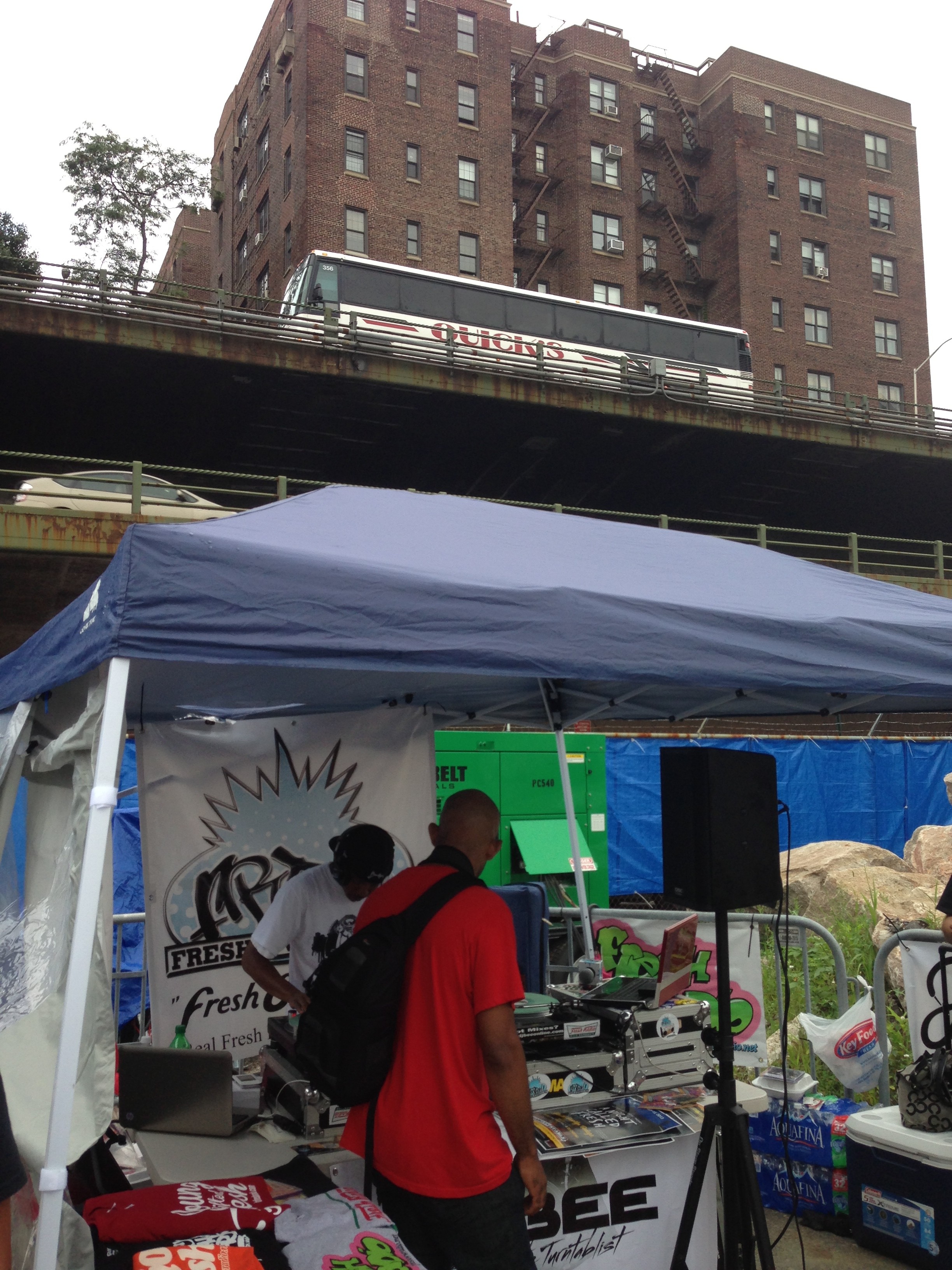 Peace to everyone that came out to the #freshradio tent at the Brooklyn Bodega yesterday.  Peace to Mustafa Malik, DJ Pablo, DJ Music Rocka, Xcalibur, Brooklyn Tye, Mrs J. Green (Locked Focus), Duece Quattro, Torae, Kevin Powell, and soooo many more!
10a EST/7a PST: #TheLiveMixshow with DJ I Rock Jesus bringing you straight ministry heat!
11a EST/8a PST: #DancehallRadio with Xcalibur (NY)
Noon EST/9a PST: #DaHouseSpot with Chitronix (Chi/Bahrain)
1p EST/10a PST #TheWonderYears with DJ Fountz (Boston/Va)
2p EST/11a PST: #HerkulesWorld with Herk and DJ Book (DC)
3p EST/Noon PST: #AphrodisiacSoul with DJ Ruckus
4p EST/1p PST: #SubsoniqRadio "The Best of…Vol.1"
6:28p EST/3:28 PST: #Bangtime with DJ Rick Geez (Philly)
7:29p EST/4:29 PST: #NeedleToTheGroove (Replay of Paid N Full Decoded) with DJ Bee (Philly/VA/SMC)
10p EST/7p PST: #DialedIn with DJ Mista Cham
11p EST/8p PST: #ThePracticeSession with DJ I.N.C.
---
DJ Bee A Tribe Called Quest, Andriod App, ATCQ, Brooklyn, Brooklyn Bodega, Chitronix, DJ Bee, DJ Book, DJ Fountz, DJ I Rock Jesus, DJ Ruckus, Eric B & Rakim, Fresh Radio, google play, Herkules, Herkules World, paid n full, Subsoniq, Subsoniq Radio, Tribe, Xcalibur