Happy Birthday to the inventor of #HipHop culture…DJ Kool Herc …lineup inside April 16, 2013
16 April 2013 Fresh Radio
---
April 16th – Hip-Hop inventor DJ Kool Herc was born Clive Campbell in Kingston, Jamaica, on this day in 1955.
As a young child growing up in Jamaica, Herc heard all the sounds and music of the Jamaican "sound systems" DJ's and the MC's that chatted or toasted over the music.
These elements would be the nucleus of hip-hop culture.
Herc moved with his family to The Bronx, New York in 1967 and brought his Jamaican musical sensibilities with him.
Playing on the basketball team at The Alfred E. Smith Career And Technical Education High School in The Bronx, he earned the nick-name Hercules from his teammates because of his imposing and intimidating size, henceforth his future DJ name which he also used when he was a part of the graffiti crew known as The Ex-Vandals.
In the early 1970's, Herc began deejaying and experimenting with two copies of the same record and looping the instrumental break-beat parts over and over to create an almost new piece.
Some of the records Herc would do this with were "The Mexican" by Babe Ruth, "Bongo Rock" by The Incredible Bongo Band, "It's Just Begun" by The Jimmy Castor Bunch and a live version of James Brown's "Give It Up Or Turnit Loose".
Herc introduced his new DJ technique at a back to school party at the housing project his family lived in at 1520 Sedwick Avenue in The Bronx on August 11th, 1973. This date is widely regarded as the birthday and birth place of hip-hop.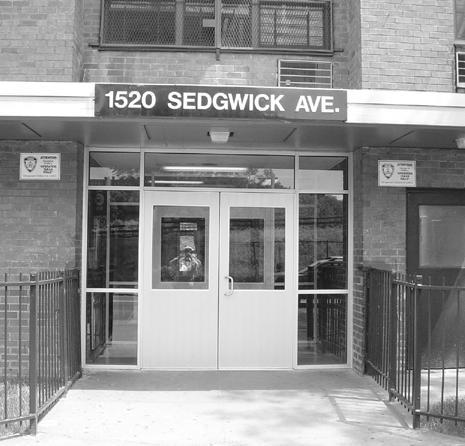 Herc then began talking along and toasting with the music he played, a la Jamaican "toasting" style, and then soon acquired the talents of Coke La Rock who would take care of the vocal parts of Herc's parties, hence becoming rap's music first MC.
Herc was then later joined by DJ Clark Kent and The "N" Twins and the collective became known as "The Herculoids".

Soon the notorious street gangs that used to roam the mean streets of The Bronx started to slowly disappear as many youths started to immerse themselves in hip-hop culture.
In 1984, Herc appeared in the Orion Pictures hip-hop film "Beat Street" as himself with other hip-hop pioneers, and Herc disciples, such as Afrika Bambaataa, The Treacherous Three and Melle Mel, to name a few.
Herc would have an influence all those artists as well as Grandmaster Flash, DJ Jazzy Jay, Grandmixer DXT, DJ Charlie Chase and countless others.
Herc would appear on Public Enemy DJ Terminator X's sophomore album "Super Bad", marking the first time Herc's voice was heard on a released recording, bringing tears to the hip-hop pioneer's eyes upon first listening.
DJ Kool Herc continues to tour the world performing and dazzling audiences with his precise and intricate mixing and usage of break-beats.
In 2007, Herc became involved in a project to prevent the Sedgwick building from being sold and turned into condominiums. Eventually the work and efforts of Herc and others paid off as New York State eventually allowed the property to be eligible for national and state registers to be declared as "the birthplace of hip-hop".
In 2011, Herc fell ill with kidney stones, and complications that arose from them, and was hospitalized at St. Barnabas Hospital without health insurance.
With mounting medical bills, some members of the hip-hop community began initiatives and fundraisers to help the pioneer with his mounting medical bills.
Herc himself and his family would also soon start a foundation at his website to help others facing the same sort of medical obstacles.
DJ Kool Herc's importance can never be overstated. He is simply the inventor and creator of hip-hop culture.
Today's Lineup:
9a EST: #FreshHouse (Bangin' Da Box) with Chitronix (Chi/Bahrain)

10a EST: Interview with Kool Herc, courtesy of RealHipHopForever.com
Noon: #LegendsAtNoon DJ Child "Strength" DJ Kool Herc Tribute Mix
12:30p EST: A Guy Called Gerald tribute mix to DJ Kool Herc ..80's Hip-Hop
3p EST: #TheShelter with DJ Mista Nice (NJ)
4p EST: #Wildstyle with DJ Seven (NV)
5p EST: #FreshRadio Mixtape salute to DJ Kool Herc Tribute LIVE with DJ Bee (Philly/VA/SMC)
8p EST: #TheDungeonShow with DJ Jeyone (VA/DC/SMC)
9p EST: #The5thElementOfHipHop with DJ Bee (Philly/VA/SMC)
10p EST: #SubsoniqRadio 
Spring is pretty much in full effect all over the U.S. so we decided to celebrate return of warm weather with some fresh new progressive hip hop! New music from Tanya Morgan, Black Milk, Marco Polo, Big Daddy Kane, Ghostface, Moe Pope & Rain, Clear Soul Forces, The Procussions, Von Pea, Gensu Dean/Planet Asia, First Light (Opio & Pep Love), Jerrod, Czarface & more! While most of the show's discussion is just down right wrong, twisted and silly as f*ck, check the discussion in the middle of the show. What do you think? Is Raw Poeticright about progressive hip hop and Subsoniq? Honest opinions welcome, post a comment below, get at us ontwitter, facebook, or e-mail (subsoniqradio@gmail.com).
---
DJ Bee Chitronix, Clive, DJ Bee, DJ Jeyone, DJ Mista Nice, DJ Seven, Herculoids, Hip-Hop, Kool Herc, Subsoniq Radio, The Father