#brownsugar with @abitofbrownsuga Love In Stereo
14 April 2013 Brown Sugar
---
Love in Stereo: Hearing both sides of what 20somethings have to say about love and everything in between. Media maven Shod Harris of The Rebel Society tells us about his Relationship docu-series, TWENTY
Omg I'm reviewing this documentary as a 30something, wow, but anyway if we think about the 1st time we fell in love it was probably in our twenties. Newlywed Shod Harris takes a fresh and funny look at relationships in his series, TWENY. Discussing everything from sexual attraction, to break ups and everything in between. We sat down for a Brown Sugar interview about the 4 part series. Be sure to click the links at the bottom and check it out.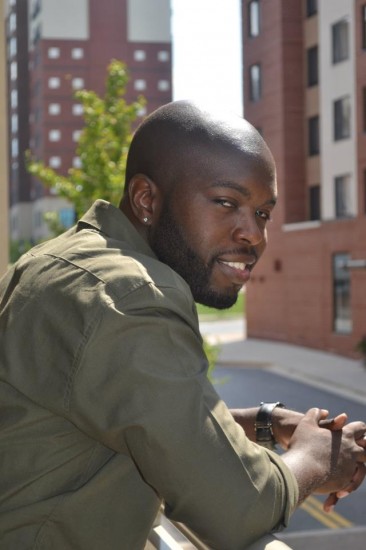 BROWN SUGAR– What is TWENTY?
SHOD HARRIS- Twenty is a docu-series I created that looks at everyday topics and conversation pieces through the eyes of twenty somethings.  Those topics range from sex, marriage, cheating, marriage, Christianity, relationships and whatever else I could think of or felt was interesting.  Pretty much it's just simple things that everybody goes through.
 BROWN SUGAR– What led you to create the series?
SHOD HARRIS -That's an interesting story, at first I was joking around saying I wanted to write a book on relationships since I used to jokingly call myself a relationship guru.  Then while I was joking, people were saying that you should really do that.  I knew writing really wasn't my forte so I just decided that I was just going to do a video on it.  I wanted to have the video about people in their twenties because I think when you are in your twenties you go through the most life changes and overall just learning about yourself.  If you really think about it when you are nineteen or twenty, you think you know a lot but you really don't know anything but by the time you are twenty-nine or thirty, you more than likely have kids, been through serious relationships, been through college, so your life experiences are definitely different.
BROWN SUGAR- You explore four topics within the idea of relationships, which of the four episodes do you think was most difficult for people to talk about?
SHOD HARRIS -I personally don't think any of the parts were particularly difficult for people to talk about but if I had to pick one it would have to be the section in episode four about cheating.  It seemed like people weren't really sure about why they do what they do.  I think that and the episode on sex were probably the most interesting.
BROWN SUGAR– After finishing the project what is the state of twenty something's when it comes to love and relationships?
SHOD HARRIS– After finishing the project I realized that people who are in their younger twenties really aren't sure what they really want out of relationships or what they are looking for in the opposite sex are things that are small or superficial.  I also realized that when people get in their upper twenties people are usually looking for something real.
BROWN SUGAR- What's your goal of for the series?
SHOD HARRIS- I said that my goal for the series was to present young people especially black people in a realistic way which is intelligent, funny, and honest.  I feel like the media today only paints the picture of young blacks as being ignorant, materialistic, violent, ratchet and all of that.  So I just want to show the reality of what young blacks are really like and how they feel about these topics.
BROWN SUGAR– How much total footage did you have, talk to us about the process of editing and putting the pieces together?
SHOD HARRIS -Overall it took about 6 months for me to arrange, record the interviews, edit and promote it.  Recording the interviews was the funniest part, just to see how everybody responded to the questions.  Even after I recorded the interviews I still wasn't sure about how I was going to put it all together so I feel that part took the longest.  I'm extremely proud of the way that it came out though.
BROWN SUGAR– What's the future of creating Independent docs?
SHOD HARRIS– I know my future in creating these independent documentaries looks to be pretty bright.  I have a couple of video projects that I'm currently working on as we speak.  One is a project on how people can make it in the music industry and then two more other projects that fall within the Twenty series.  So I'll definitely be putting in some work all year.
BROWN SUGAR– What is the Rebel Society and what can we expect from you in 2013?
SHOD HARRIS- The Rebel Society is an upcoming full service marketing firm that I just recently founded that works with small businesses and brands to market their products and services.  We help our clients by offering and handling everything that our client would need to get their product to the consumer.  Our services include email marketing, social media marketing, media production, public relations, guerilla marketing and more.  In 2013 you can expect a lot of material from us just from a branding perspective.  We plan on putting out great, thought provoking and entertaining content as well as pushing our clients to great success.  To be successful you have to work harder and be smarter than everyone else and that is what we plan to do!
Follow Shod Harris:
TheRebelSociety.com
Facebook.com/TheRebelSociety
Twitter.com/RebelSociety1
Instagram.com/ShodHarris
Brown Sugar is written for Fresh Radio by Angie C twitter @abitofbrownsuga   
For interviews, event coverage, or story ideas Email – abitofbrownsugar@gmail.com
Twenty:  Rules Of Attraction (Ep 1)
https://vimeo.com/57825332
Twenty:  Straight Sex (Ep 2)
https://vimeo.com/58595118
Twenty:  Just The Two Of Us (Ep. 3)
https://vimeo.com/59947487
Twenty:  Things Fall Apart (EP 4)
http://vimeo.com/m/57674891
---
DJ Bee Angie Cee, Brown Sugar, Shod Harris, The Rebel Society