Brown Sugar|Complexity: Now available in COLOR
8 October 2015 Brown Sugar
---
Complexity: Now available in COLOR
by Angie Cee
I'm still on a high from our 2015 Emmy wins a few weeks ago and from seeing Ms. Janet Jackson LIVE. Listen, I feel invincible right about now. And with all that's going on I thank my sisters in the arts for lifting the tide of heaviness that is our world right now. I wasn't planning to write a piece but as I was basking in the glow of Viola Davis' fro and a friend sent me a text about "THAT" scene from How To Get Away With Murder. What scene? Oh you know the one where the perfectly coiffed and made up character that Davis plays takes off her mask step by step to reveal her bare face and then her natural hair. As we discussed the power of that moment I thought about Suzanne "Crazy Eyes" Warren , Cookie Lyon, Aliyah Shaheed, and Annalise Keating played respectively by Uzo Aduba, Taraji P Henson, Regina King, and Viola Davis. (I want to include Tracee and Kerry but I'll leave them for another day). I wanted to take a moment and celebrate the complexity of these characters and how amazing it is that they are not only loved by the droves of people who watch them but also the critics and award giving bodies.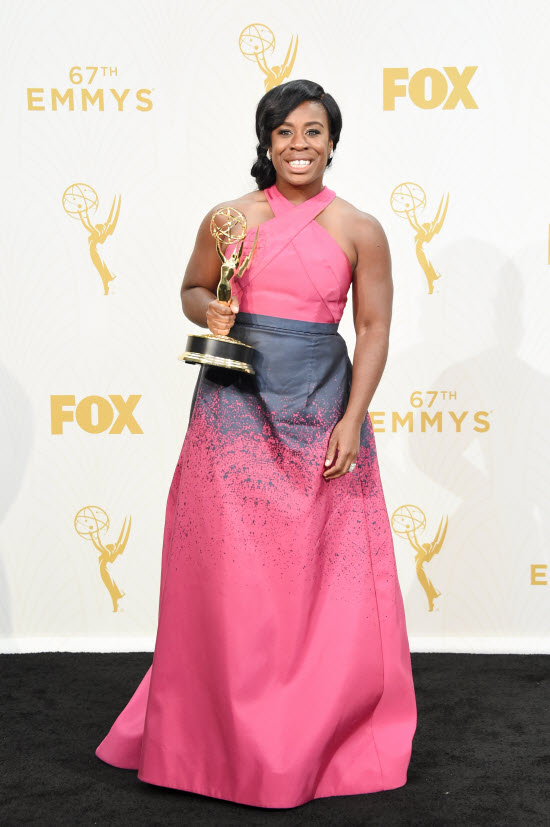 There was a time where the consensus was that most non white characters or non white leads  needed to "redeem their race" by being morally perfect/upstanding. When diverse images and stories are rare or non-existent this viewpoint is somewhat understandable. However in the last few years we've seen an array of characters and stories that gave writers and audiences permission to indulge in this more balanced and varied picture of ourselves. For example a brilliant incarcerated black woman with mental issues. A mother and hustler turned convict turned record executive with a penchant for fur and animal print and spotting a HIT. A deeply religious sister with amazing networking skills, a past, and the power of her convictions. A powerful lawyer with more issues than I can count who is also professor with a husband, a boy toy, and an adoring set of fans, um students, I mean students. I love and live for the 3 dimensional way these characters are written. They aren't perfect and they won't allow you to dismiss them or their brilliance because morally they don't fit your definition of respectable.
Their characters are a part of a movement of realness on the small screen. Writers, showrunners, and actors doing things differently. Deciding that characters don't have to be morally perfect to be the heroine of the show. This has been happening for the last few years (think Mad Men, Breaking Bad, even Despicable Me) or so but now it's available in COLOR.  Usually because there were only a few  non white faces on the show or on the network at any given time people wanted them to be our most flawless selves. But what we get with John Ridley's American Crime, ShondaLand and Orange is the New Black is a tapestry of humanity. People who are brilliant but do dumb things, people are really great at one thing but terrible at another. Put it all together and you have can't miss TV.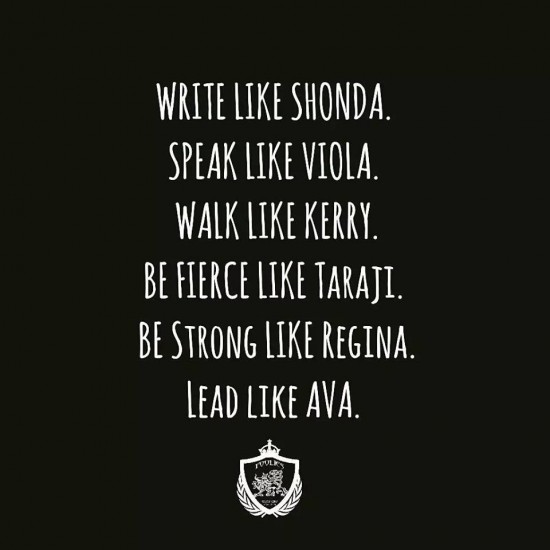 The actors who take on the challenges of these brilliant complex characters do it with a fierce respect for the acting and for us black women as a whole. I love them for being vulnerable, powerful, funny, and GREAT. At the to the 2015 Emmys and we witnessed  their hard work was being honored. Awesomely Luvvie called it the blackest Emmys ever. Yasssssss. While Taraji didn't win for playing Cookie she won our hearts for being the supportive friend we love to see. She beamed brightly while handing the trophy off to her friend Regina King & YASSSSS'd in unison with us at home while she did it. If you missed Regina King in American Crime last season please get it into. Like ASAP. Viola won the Emmy for Lead Actress in a drama series  for her portrayal of Annalise in How to Get Away With Murder. And if the season opener was any indication of what's to come she may be headed for her 2nd nomination as the brilliantly flawed lawyer. So again thank you ladies and show creators for being brave enough to let us see OURSELVES live in living color on television. Images matter, well crafted stories matter, and I'm glad the mainstream is recognizing that…for now at least 🙂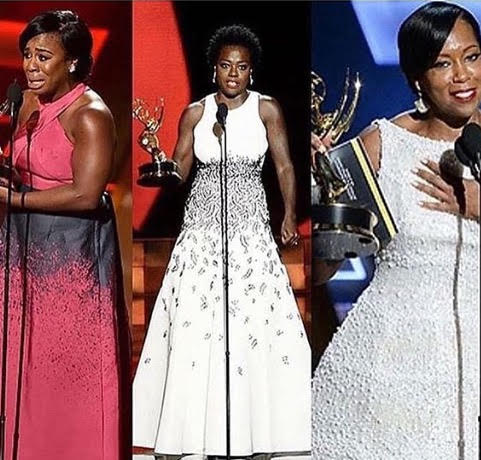 Brown Sugar is written by Angie Cee for Fresh Radio. Email abitofbrownsugar@gmail.com for interview, event coverage and reviews. Follow online IG- @abitofbrownsugar twitter- @abitofbrownsuga
---
DJ Bee 67th Emmys, cookie lyon, crazy eyes, empire, htgawm, regina king, scandal, shonda rhimes, taraji p henson, uzo abuda, viola davis