Black History x #TDIF This Day In Freshness Feb 20, 2013
20 February 2013 TDIF
---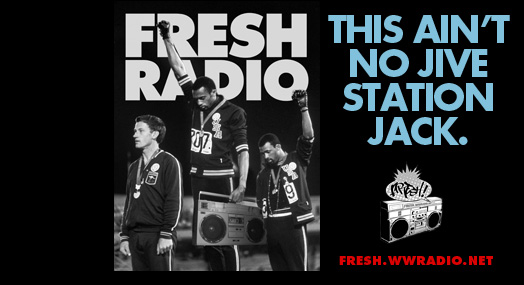 | | |
| --- | --- |
| 1. | |
| 2. | |
| 3. | |
| 4. | |
| 5. | |
| 6. | |
| 7. | |
| 8. | |
| 9. | |
| 10. | |
#TDIF This Day In Freshness
February 20th – The Notorious B.I.G. releases the Grammy nominated classic smash hit single "Big Poppa", on Bad Boy Records, on this day in 1995.
The platinum-selling, chart topping hit song won a Billboard Music Award and was produced by Sean "Puffy" Combs and Chucky Thompson.
"Big Poppa", from Biggie Smalls' debut album "Ready To Die", was one of the late rapper's most identifiable hit anthems and is considered a nineties hip-hop classic.
---
DJ Bee Big, Big Poppa, Black History, Fredrick Douglass, Fresh, Fresh Radio, Notorious BIG, Oscar, Sidney Poitier, TDIF