About
---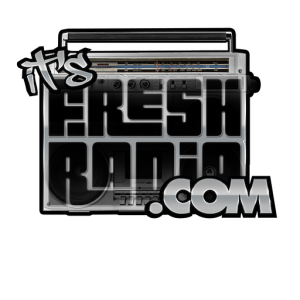 FRESH RADIO…while I(DJ Bee) was doing research of this name for this station, I found a few with the same.  Trust me ..this is not the same.  Good music.  No GREAT MUSIC.  I came up with the name Fresh Radio with a meaning of a fresh format and the word Fresh meant in the Hip-Hop culture.
THE FORMAT…being on FM(terrestrial) radio for more than 17 years, I'm sure your tired of the songs that played and how often they play.  Normally the people that program these stations have no clue what the public wants to hear when they sit in their office talking on the phone talking to other program directors who doesn't have a clue as well.  Then never go out to the clubs to hear what people like or answer the phones, texts, emails from listeners.  Well that's what I do for a living.  The problem is..the music sucks.  So we created this station for music heads and Hip-Hop lovers.  In rotation will be Classic 80's and 90's Hip-Hop with some early 2000 classics sprinkled in.  Classic 80's and 90's R&B but not the generic songs that Urban AC stations play.  It's so much music that has been created! Underground/Progressive Hip-Hop (From Dilla to ATCQ to Rah Digga to Kendrick) as well as forward Soul Music(Neo-Soul-not a real genre) but music from Jill Scott to Colin Monroe to Nneka to Yahzarah! This is just the rotation.  The return of The 5th Element of Hip-Hop M-W 9p est turntablism and underground/progressive Hip-Hop lives on Fresh Radio.  Mixes from all the Skratch*Makaniks*Crew and DJ's from all over the world and in your backyard will run daily as well.  Soul, Funk, House, even Go-Go music will be presented to you by great DJ's and Turntablist.
FRESH RADIO est. 10.10.10. –Fresh Out The Box!