Black History Facts x #TDIF This Day In Freshness…Feb 07, 2013 #FreshRadio
7 February 2013 TDIF
---

On February 7, 1926… Carter G. Woodson created and observed… 'Negro History Week'. Later in 1976, that week would become a month…. also known as… BLACK HISTORY MONTH
#TDIF This Day In Freshness!!! 
February 7th – Kid Capri was born David Anthony Love Jr. in The Bronx, New York, on this day in 1970.
Capri, the son of musician David Love Sr. began deejaying at age 8.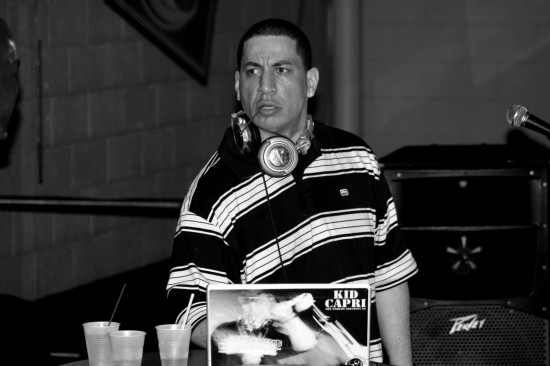 After establishing himself as an in demand platter spinner around New York City nightclubs, he then became known as the mix tape king as evidenced in the shout out he received by Phife Dawg on the 1991 A Tribe Called Quest hit "Jazz (We've Got)."
As a producer Capri would work with Boogie Down Productions, 50 Cent, Grand Puba of Brand Nubian, the late Heavy D and Big L as well as the legendary Quincy Jones and Madonna, just to name a mere few.
From 1992 to 1997 Kid Capri was the DJ for HBO's "Def Comedy Jam" and for a return season in 2006.
In 1991, Capri released his debut album "The Tape" on Cold Chillin' Records. "The Tape" was produced by Biz Markie, Cutmaster Cool V and Capri himself.
Capri released his second album "Soundtrack To The Streets" on Track Masters Records in 1998.
"Soundtrack To The Streets" contained guest appearances by a slew of stars like Nas, Jay-Z, Busta Rhymes and Spliff Star, Angie Martinez, KRS-One, Ras Kass, Camp Lo, Snoop Dogg, Warren G, Foxy Brown and several others.
Meanwhile throughout Capri has released an endless stream of mix-tapes.
Kid Capri appeared as himself in the 1993 New Line Cinema comedy film "Who's The Man" as well as appearing in the 2005 UrbanWorks Entertainment flick "A Get2Gether".
In 2010, Capri produced and co-directed the rap battle film "Loaded Lux's Lionz Den".
Recently, Capri launched a label called No Kid'N Records.
Capri has also served as a judge on BET's "Smirnoff's Master Of The Mix", currently in its third season.
In recent years, Kid Capri has served as Rakim's concert DJ at selected dates.
Over the years, Capri has toured extensively sharing stages with P. Diddy, Busta Rhymes, LL Cool J, Foxy Brown, Lil' Kim, Ma$e, R. Kelly, Dru Hill, Nas, Jay-Z, Usher, Mary J. Blige, Ginuwine and the late Aaliyah.
Kid Capri is a pioneer in the mix tape industry and one of the most respected DJ's in hip-hop history.
---