Lo's testimonial…
14 November 2010 Fresh Radio
---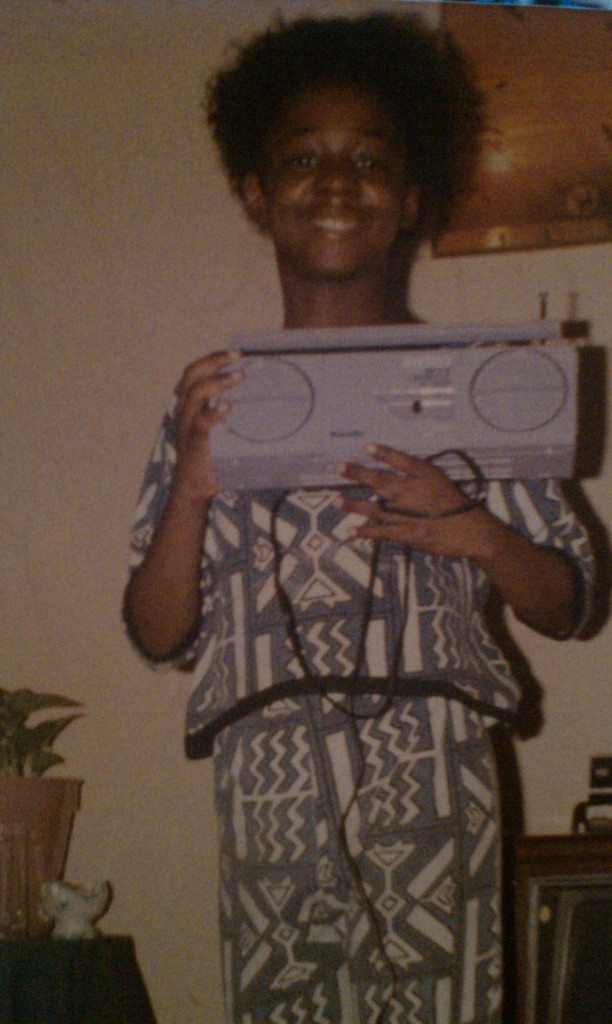 Fresh Radio to me is…well…it's Fresh! I grew up when music was music and hip hop was hip hop. Songs had meaning and lyrics told a story. Music made you feel good back then.
I  remember my first radio…it was lite purple radio that I begged my mom to get me for Christmas. Check the pic!! LOL!! I never, ever turned that radio off! I listened to that thing while getting ready for school, doing chores, doing homework…you name it and I had my radio..listening to Big Daddy Kane, Eric B, Salt N Pepa, The Beastie Boys, En Vogue, New Edition…oh man! Those were the days.
With music and commercial radio is what it is now…Fresh Radio is an escape–a breath of fresh air! It's like being freed from  commercial radio prison…there is a mad variety of music to keep you nodding, singing, bopping and most importantly…keeps you tuning in!
Fresh Radio is like getting that lil purple radio for Christmas all over again! Good music, dope mixes! The classic R &B takes me back in the day when I was singing in front of the mirror with a hairbrush as my mic!
Fresh radio is that "oh shit, that's my song" station. The playlist is deep….the mixes are dope and creative…it's the station for real music and real music lovers.
Much respect for Dj Bee who took a hot concept and with his passion, drive and determination; brought it to life. Long live Fresh Radio!!

COMING SOON:Lolita's Goody Bag–Filled with Hip Hop News, Entertainment News and other goodies and treats!
---