Today's Line Up….Oct 19, 2010
19 October 2010 Fresh Radio
---
New feature that started yesterday during your work week or you unemployed week at noon…"LEGENDS AT NOON"…where we run a legendary dj's mix..from a mixtape to a recorded mixshow from the past.  Yesterday we ran a Kenny Dope Hip-Hop mix…Today..Dj Paul Nice with 70minutes of Break Beats.
6p est: Skratch Makaniks Radio – Tonight Dj Excel
9p est:5th Element Of Hip-Hop – Dj Bee Subsoniq Edition
10p est: Subsoniq Radio – This week Subsoniq has a theme….Stop Sleepin'!!! A show all about the artists/albums that we initially slept on but have since given a chance and it turns out we are rockin' with them! Yes, the joints we came "late to the game" on, artists we pushed to the side but finally gave a chance to, and now…. we can't stop listening! Find out who? slept on what?
And follow Fresh Radio on twitter @TheRealFreshRadio today…2 chances to check Keith Murray out tonight..I know it's a school/work night but…join me for some drinks and an emcee with big words.  On twitter, in the 3p hour and 4p hour we will have a pair a tickets for the 1st correct answer on Twitter Hip-Hop Jeopardy!!!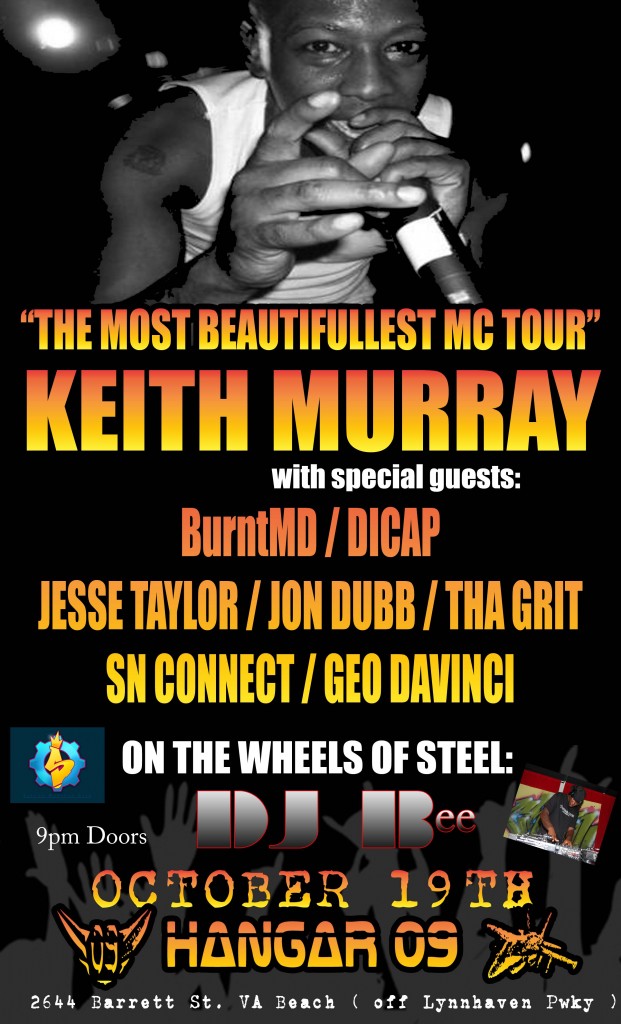 ---