Fresh Radio Lineup…Tuesday May 31, 2011
31 May 2011 Fresh Radio
---
Hope everybody enjoyed the Memorial Day Weekend and salute to all of our current and fallen soldiers that help let me run Fresh Radio freely and for our freedom!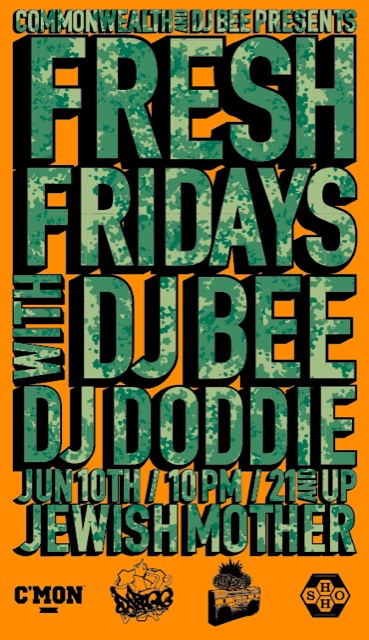 3p est: The Shelter with DJ Mista Nice
6p est: Skratch Makaniks Radio
9p est: The 5th Element Of Hip-Hop with DJ Bee
10p est: Subsoniq Radio
A brand new Subsoniq "Instru-Mentals", which explores and promotes the deepest and dopest areas in Hip-Hop instrumentation. Hosted by Panacea producer and Subsoniq co-host, K-Murdock. This week's show opens with a contribution from Bob42jh's compilation Fallen Skies. This is a must have compilation for any hip-hop/jazz-hop instrumental fan.
Subsoniq Instru-Mentals Playlist (May 2k11):

1.  Billa Quase – September In My Eyes
2.  Kid Loco – A Grand Love Theme
3.  The Twelfth Doctor – Namkeian Springtime
4.  J.Rocc – Stay Fresh
5.  Richard Lumagui – Prelude
6.  SHEN07 – Beautiful Nightmare
7.  Brandon May – For Hip-Hop
8.  Semantic Noise – True Love
9.  Shuko & F of Audibletreats – L.A.
10. Shuko & F of Audibletreats – A Brooklyn Night Walk
11. Blue – Peaces
12. IV The Polymath – The Recipe
13. Pwn One – Her Eyes
14. Hiphopessence – Runnin Basslines
15. Michita – You Gots To Chill
---