Enjoy a replay of last Saturday's #AMRadio and #BehindTheGroove …we planned on running back #FreshFridays but the audio seems to be corrupted! We'll work on that!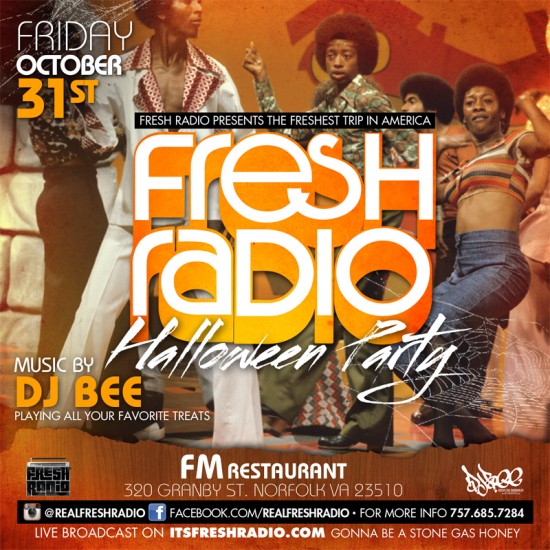 5p ET | 2p PT: #FreshRadio Mixtape LIVE with DJ Bee (Philly/VA/SMC)
7p ET | 4p PT: Enjoy and Be Educated with DJ Unexpected and Hevehitta (NY)
Continuing with the acclaimed series, "The Beatography of…", it's only right we showcase one of the pioneers of hip-hop producing, Marlon Williams, better known as Marley Marl. Starting out as a DJ in Queensbridge Houses in NYC, he later worked with veteran radio personality Mr. Magic (aka Super Rockin' Mr. Magic) on WHBI, later moving to WBLS on the "Mr. Magic's Rap Attack" radio show. Friday and Saturday nights became a battle of the airwaves as they and rivals DJ Red Alert & Chuck Chillout on KISS-FM competed to play the hottest records and discover new talent. Marley Marl began his foray into producing for the newly-formed Juice Crew with early contributions to Roxanne Shante, Kool G. Rap and MC Shan in the mid 80's. In fact, with MC Shan's infamous record "The Bridge", it was the 1st time fans heard drums actually chopped from break beats and re-programmed, as opposed to the preferred use of drum machines available at the time. Marley went on to become the in-house producer for Cold Chillin' Records and moved on to produce for Lords of The Underground and reviving LL Cool J's career in the early 1990s. Here we present 2 hours of known and rare treats (including some Juice Crew members's premier singles), in hopes of you the listener becoming aware and appreciative of the genius of Marlon Williams. Enjoy and be educated.