#BrownSugar with @abitofbrownsuga Angie C (BK)
8 March 2013 Brown Sugar
---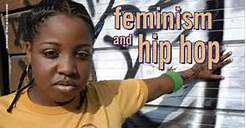 Is Feminism a dirty word in our culture?
Brown Sugar is written Angie C. @abitofbrownsuga  abitofbrownsugar@gmail.com
Hip Hop has long worn the crown of misogyny incarnate. Is this still the case, was it ever? Can I be a hip hop lover and a feminist? Can a man who loves songs filled with the word Bi*&h and Hoe truly love me on an intimate human level? I hope so. I think it's possible to have someone who chooses not to belittle the woman in their life based on archaic thinking. However when social media conversations about feminism occur, the voice of male hip hop lovers becomes a whisper. No replys, no RTs, nada. And the female voice is barely above a whisper in these social media conversations. It really makes me wonder if brown feminists are in the minority especially in Hip Hop.
When I hear feminist I think- Women have rights, they have intelligence, and they deserve to be treated equally and with respect. I look back at American culture from Anti bellum slavery to the 1950's and the enduring women's history movement that has made it possible for me to have many of the rights I deserve. I think of all the women and men who have fought literally and figuratively to knock down walls based on gender bias, that's what I think when I hear feminism/feminists.  When I hear misogyny- I think of the demeaning of women based on purely on gender. A misogynist treats a woman as less than, as an animal even, in the way he speaks about and to her, the way he thinks, and the way he treats her. Misogyny is defined by Webster as "hatred of women", earliest usage? 1656. So yeah the idea of hating women and expressing in the culture isn't new. BUT I digress.
When I listen to an album like Watch The Throne I hear two rappers who have matured A LOT, and the traces of misogyny are all but gone in many of Jay Z's lyrics, Kanye is a work in progress though lol The point being I LOVE this album but I still listen out for lyrics that offend /demean me. And when I find them, I listen once or twice then I ffwd passed them, I choose not to deal with it. They have a song "That's My Bitch", beat wise it's sick. They are in essence trying to give props to beautiful women of color and our exclusion from art and culture but to do so we are refereed to as Bithches? Damn… Then in the track list Niggas in Paris is bleeped out as Ni**as but it's okay to spell out Bi**h? ? That bothers me, and I feel like it should bother any sensible person. 
I'm an academic and a music lover so to me lyrics matter, I believe we absorb the words we hear and read. I believe that the lyrics we hear become apart of our collective thinking.  I love Hip Hop culture but sometimes that means pushing fast forward, or having an awkward convo with a twitter follower or two. Some people will swear I'm being too deep but I disagree. I think lyrics and intent matter. In 2013 there are still people who believe that women are a lesser gender and I believe culture and music play a part in condoning these archaic ideas. True feminism shouldn't threaten you as a man. I'm not coming for "your' spot, I'm just existing in my rightful place, next to you, not behind you. Hopefully this non-traditional hip hop loving feminist can find my "perfect verse over a tight beat"… We'll see 😉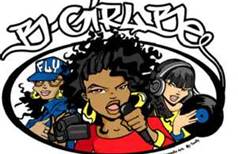 It's March so check out these other pieces on Women in our culture and look for another Brown Sugar piece on Women in music coming soon-
---