"The worst part of my Mondays is hearing you complain about Mondays" | #FreshRadio Lineup August 12, 2013
12 August 2013 Fresh Radio
---
This Saturday night, experience musical orgasms! Ok that's too far…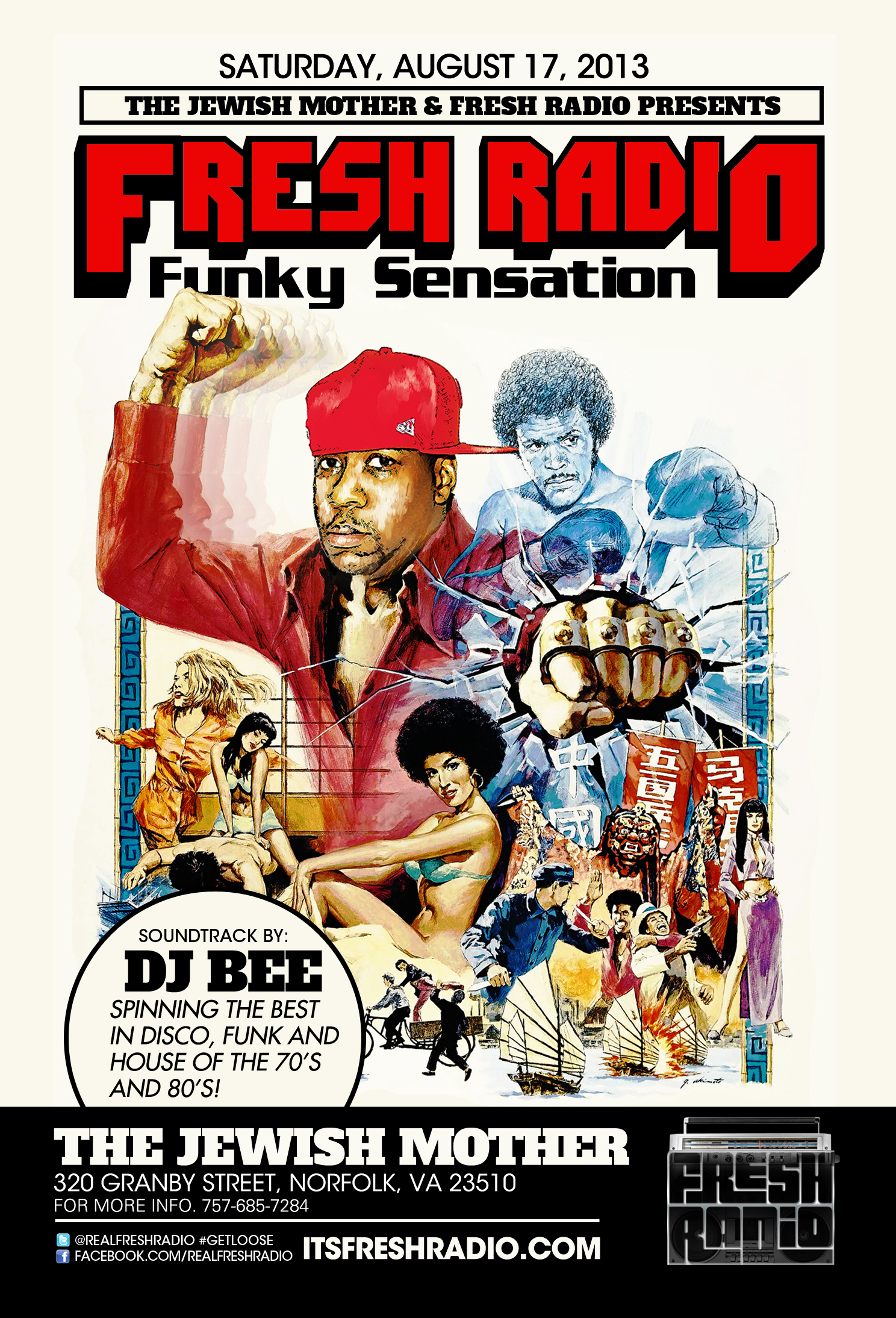 9a EST | 6a PST: #FreshRadio Mixtape (Replay) 40th Hip Hop Anniversary Mix…download link coming at Noon!
Noon EST | 9a PST: #LegendsAtNoon
2p EST | 11a PST: #TheExperience with the Funkregulata Celo (DC)
3p EST | Noon PST: #Beats,Rhymes&LIFE with DJ Titan (Baltimore)
4p EST | 1p PST: #TheUnderworldShow with DJ Music Rocka (Brooklyn)
5p EST | 2p PST: #FreshRadio Mixtape LIVE with DJ Bee (Philly/VA/SMC)
6p EST | 3p PST: #SkratchMakaniks Radio a classic mixtape by DJ Jay-Ski (NJ/Philly/SMC)
Happy Birthday to Sir Mixalot and happy belated to Ali Shaheed Muhammed!
Don't forget to grab your $10 #BeeAlert tickets click the Fresh Buy tab!!!
---
DJ Bee DJ Bee, DJ Jay-Ski, DJ Music Rocka, DJ Titan, Fresh Buy, funkregulata celo, Jewish Mother, Kool DJ Red Alert, Skratch Makaniks, The Jew Ma