Get your #Sneakerball tickets for NYE! We're bringing in the new years with great music and great times.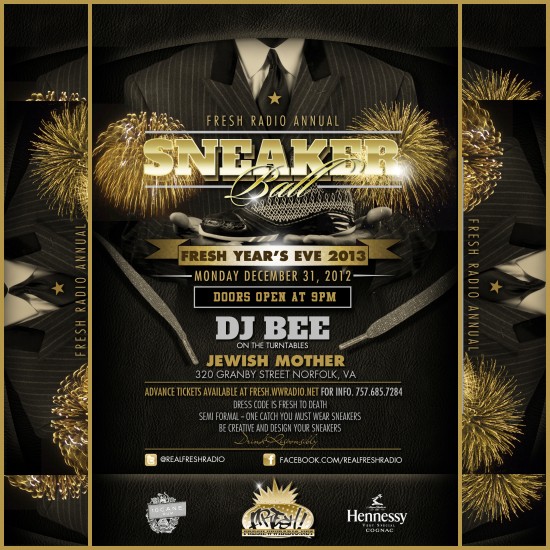 10a est: The Live Mix (Straight Ministry Heat) with DJ I Rock Jesus
11a est: Dancehall Radio with Xcalibur
Noon: Fresh House (House Headz pt. 1) with Chitronix
1p est: The Wonder Years with DJ Fountz
2p est: Herkules World with Herk and DJ Book
3p est: Aphrodisiac Soul with DJ Ruckus
4p est: Subsoniq Radio
6p est: Bangtime with DJ Rick Geez
7p est: Needle To The Groove with DJ Bee
10p est: Dialed In with DJ Mista Cham
11p est: The Practice Session (KRS-One) with DJ I.N.C.