Tomrorrow we will celebrate 2 years of quality programming of Fresh Radio.  I launched Fresh on 10.10.10 to what was lacking musically in my life when I didn't want to decide what mix or cd to listen to.  Thanks for the support of Fresh Radio and everyday we grow!
We will be mixing all day long and actually until Sunday!
9a est: Fresh House with DJ Chicago Kid

Noon: Legends At Noon Q-Bert Demolishion Pumpkin Squeeze
3p est: The Shelter with DJ Mista Nice
4p est: Wildstyle with DJ Seven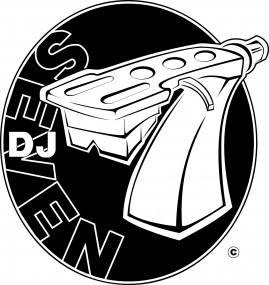 5p est: Fresh Radio Mixtape salute to CL Smooth (Fresh LIVE@5) with DJ Bee
6p est: Skratch*Makaniks Crew
9p est: The 5th Element Of Hip-Hop with DJ Bee
10p est: Subsoniq Radio
In this episode of Subsoniq, Panacea members K-Murdock and Raw Poetic talk about new projects they have out, Breaking Bad vs. The Wire, the plethora of current fresh music, and how to fall asleep with a half eaten cookie in your hand and still get laid! New music this week from Talib Kweli/Z-Trip, JJ Doom (Jneiro Jarel/MF Doom), Murs/Fashawn, La Coka Nostra, Brother Ali, Tanya Morgan, Brown Bag AllStars, Rapsody, Hospin, Blu & Exile and more!
Midnight: We celebrate 1 year of Fresh Radio ….I'll be mixing LIVE!!!