I'll be honest…I've never listened to Speakerboxxx…like never…but that LOVE BELOW…classsic!!!!
September 23rd – Oukast release the two albums in one set "Speakerboxxx/The Love Below", on LaFace Records, on this day in 2003.
The fifth full length release from the legendary Atlanta duo would be a conceptual project with "The Love Below" being Andre 3000's more eclectic and musically diverse collection of songs and "Speakerboxxx" being Big Boi's more straight ahead funky dirty south hip-hop set.
"Speakerboxxx/The Love Below" would win a Grammy award for Album Of The Year.
The double-set would go on to sell more than eleven million copies worldwide, with each set producing a number one hit; the 1960's pop-rock inspired "Hey Ya!" off of "The Love Below" and "The Way You Move" from "Speakerboxxx."
"The Way You Move" would be covered by Kenny G. with Earth, Wind And Fire, the following year in 2004.
"Speakerboxxx" would also contain the single "GhettoMusick" (featuring Andre 3000).
"The Love Below" would also contain the smash hit "Roses" (featuing Big Boi) as well as "Prototype."
"Speakerboxxx" would feature guest appearances by Sleepy Brown, Jazzy Pha, Killer Mike, Ludacris, Konkrete, Jay-Z, Lil' Jon & The East Side Boys, Slimm Calhoun, Mello as well as Cee-Lo Green, Big Gipp and Khujo of The Goodie Mob.
"The Love Below" would feature guest spots from Norah Jones, Kelis and Rosario Dawson.
The double album is considered one of the most eclectic and influential in hip-hop history.

Save the date…#FreshFriday x Fresh Radio celebrating 2 years of quality programming as well as our breast cancer awareness month with DJs Natasha Diggs, Erika B, and Bee rock all 45s.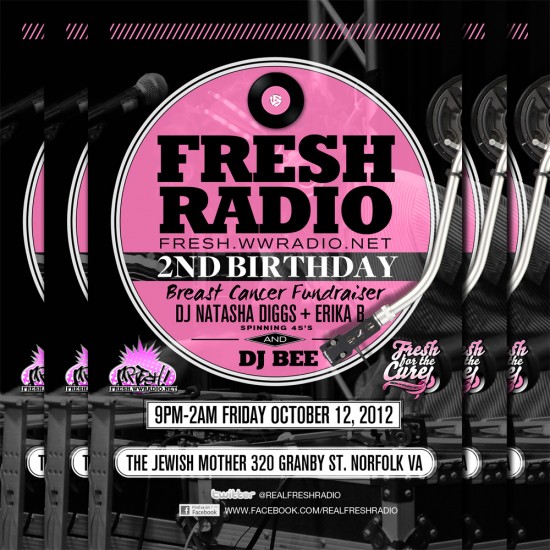 10a est: The Live Mixshow with DJ I Rock Jesus with straight ministry heat!
11a est: Dancehall Radio with Xcalibur (NY)
Noon: Fresh House with DJ Chicago Kid (Fresh House LOVE)
1p est: The Wonder Years with DJ Fountz (Boston/VA)
2p est: Herkules World with Aladdin and DJ Book (DC)
3p est: Aphrodisiac Soul with DJ Ruckus
4p est: Subsoniq Radio
In this episode of Subsoniq, Panacea members K-Murdock and Raw Poetic talk about new projects they have out, Breaking Bad vs. The Wire, the plethora of current fresh music, and how to fall asleep with a half eaten cookie in your hand and still get laid! New music this week from Talib Kweli/Z-Trip, JJ Doom (Jneiro Jarel/MF Doom), Murs/Fashawn, La Coka Nostra, Brother Ali, Tanya Morgan, Brown Bag AllStars, Rapsody, Hospin, Blu & Exile and more!
6p est: Bangtime (Common Edition) with DJ Rick Geez (Philly/VA/Re-Up)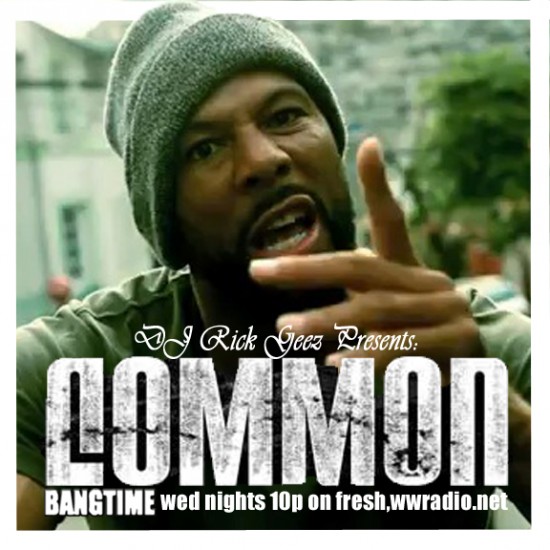 7p est: Needle To The Groove with DJ Bee (Philly/VA/SMC)
10p est: Dialed In with DJ Mista Cham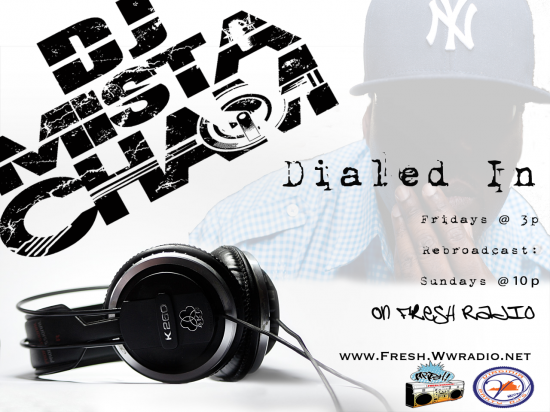 11p est: The Practice Session with DJ I.N.C. (@FromTheTopRopes)