2 days away from Fresh Friday with Rich Medina!!!!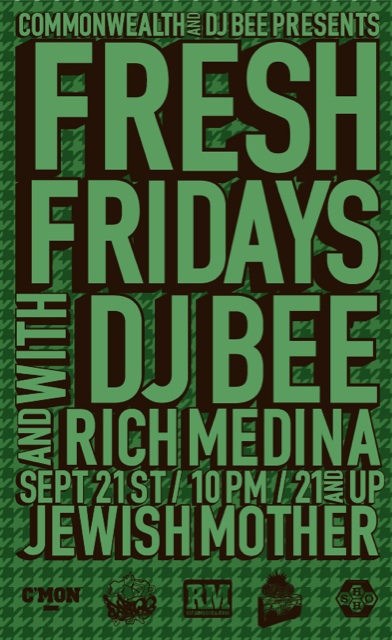 5:30a est: Fresh Radio Mixtape (Replay #FreshLIVE@5) with DJ Bee
Happy Birthday to Nile Rodgers!!!!!
Nile Rodgers' BioClip™ from Nile Rodgers Productions on Vimeo.
Happy Birthday to Freshian @SirBoyce too!!!
 Noon: Salute to Nile Rodgers tribute mix by DJ Superix
1p-3p est: Classic Mixes from the Homie DJ Law...Fresh In Peace
3p est: Aphrodisiac Soul with DJ Ruckus
4p est: The Wonder Years with DJ Fountz (Boston/VA)
5p est: The Worldwide Show with DJ Opal
6p est: Skratch*Makaniks Radio
9p est: Salute to DJ Law!!! 
10p est: Bangtime with DJ Rick Geez (Philly)