Happy Bornday to MC Shan!!! He's "Down By Law"
10a est: The Live Mixshow with DJ I Rock Jesus bringing you straight ministry heat!
11a est: Dancehall Radio with @DaRealXcalibur who will be @PalaceonPlume this coming Saturday in VA
Noon: Fresh House (Tight House Vibes) with DJ Chicago Kid
1p est: The Wonder Years with @DJFountz
2p est: Herkules World with Alaadin and DJ Book (DC)
3p est: Aphrodisiac Soul with DJ Ruckus
4p est: Subsoniq Radio
Subsoniq "Instru-Mentals" explores and promotes the deepest and dopest areas in hip-hop instrumentation. Hosted by Panacea producer and Subsoniq co-host, K-Murdock. If you love instrumental hip hop, this is a must listen. Check out our new soundcloud page where your music can be considered for future Instru-Mentals shows, you can share beats and be a part of the community and movement.
6p est: Bangtime with DJ Rick Geez
7p est: Needle To The Groove with DJ Bee
10p est: Dialed In with DJ Mista Cham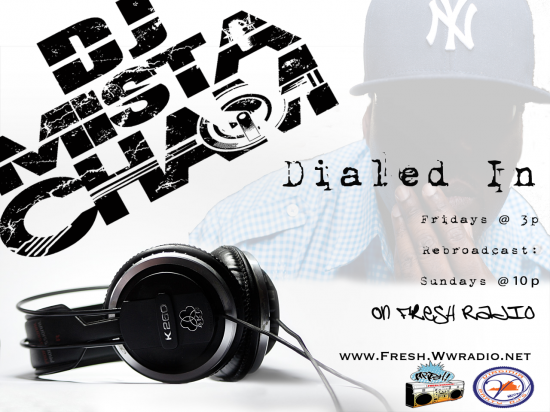 11p est: The Practice Session with DJ I.N.C.