Hope everybody have a Fresh Weekend!!!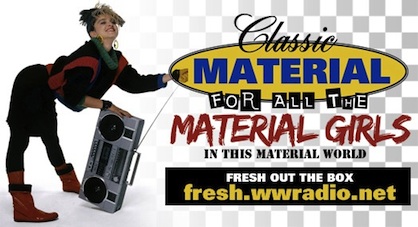 11a est: Fresh Radio Mixtape (Salute to Madonna) with DJ Bee
Noon: The Shelter with DJ Mista Nice
1p est: The B-Side (Replay)
2p est: Da Power Hour with DJ Strez
3p est: The Worldwide Show with DJ Opal
4p est: Digital Cassette Deck with DJ Anarchy
5p est: The Main Ingredient with DJ Puff Dragon
6p est: Droppin' Science with DJ Matman, DJ Nickname
8p est: If u missed Fresh Radio's 1st Live Broadcast…boom check it out!
Don't forget next Saturday Night!!!!!!